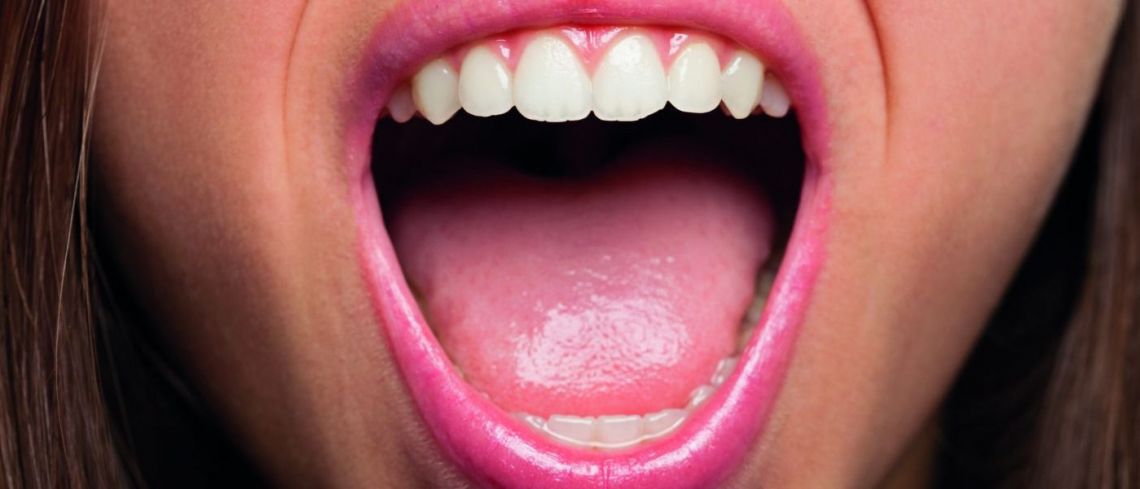 The Complete Guide to Adult Orthodontics
by Comparethetreatment

The demand for adult braces is booming, thanks mostly to their affordability and increasing access to treatment. Statistics from the British Orthodontic Society (BOS) reveal the number of people undergoing adult orthodontics treatment in the UK is on the increase. We are now more aware of the importance of a healthy, straight smile and understand how adult orthodontics can boost confidence and help us to keep teeth and gums healthy, too.

The costs in the UK of invisible braces also plays a part in the rising popularity of adult braces and many of us are inspired by the many 'before and after' photos we see on Instagram, Facebook or feature in the gallery of patients on many dentist websites of people who have had their smiles transformed with adult braces.
What is Orthodontic Treatment?
Orthodontic treatment is the straightening or moving of teeth to improve their appearance and function. In other words, when teeth are aligned, it enhances the way they slot together comfortably in a closed position – orthodontics, therefore, cosmetically reshapes a crooked or wonky smile as well as ensures our mouth feels comfortable when we speak or eat.
Straight teeth also help us to keep them clean and healthy because there are fewer awkward areas where toothbrushing may prove difficult, or the brush simply cannot reach. Crooked teeth leave us vulnerable to tooth decay and gum disease, because of the crevices, gaps and hard-to-reach areas where food debris lingers.
Plaque and calculus (tartar) can build up in a very short time if we fail to have good oral hygiene. If not removed, soft plaque can harden on the teeth and irritate the gum tissue. Left untreated, this can lead to gum disease and unsightly stains as well as create smelly acids that dissolve minerals inside the tooth enamel, giving us bad breath.
The increasing popularity of adult orthodontics is also because we now have more awareness of the importance of a straight, healthy smile. A newly straightened smile can boost confidence in social circles as well as at work. There is a general acceptance that a smile is the first thing we notice about each other when we first meet – especially important when on a first date or at a job interview.
Adult orthodontics treatment is carried out with the help a variety of dental appliances – or adult braces, as they are commonly known. There are many different orthodontic options available to adult patients. These include removable clear aligner or appliance systems and metal or ceramic fixed braces.
Key points
Teeth straightening:
Improves a smile
Improves speech
Improves ease of maintaining oral hygiene
Improves comfort
Improves lip support and aesthetics
Improves deep or traumatic bites.
Is Orthodontic Treatment Suitable for Me?
You may have suffered with a crooked smile and wonky teeth since childhood and now feel it is time to address the problem. Misaligned teeth can be hereditary or we might suffer with crooked teeth as a result of overcrowding. A small jaw may not allow enough room for all 32 of your adult teeth to come in, causing them to shift after eruption. Whilst crooked teeth are usually hereditary, other factors can also cause teeth to become crooked.

You may have had braces when you were younger and your teeth have drifted back into their pre-treatment position. Having given up on wearing your retainers years ago, your teeth have moved, or relapsed, into that misaligned smile that your braces worked so hard to straighten. Dentists commonly refer to those now seeking braces again in adult life as 're-treats' – second-time around adult brace wearers all regretting that we were at an age when we thought we knew better. Without a retainer, teeth naturally fall out of alignment. Indeed, the latest advice from the British Orthodontic Society suggests lifelong retention in order to keep our newly straightened teeth in line. Remember, a smile is forever!
For those of us lucky enough to be born with straight, healthy smile, age can sometimes impact on this. Teeth can move, or drift, as we get older and lead to an overcrowded mouth.
Additionally, you may want orthodontic treatment for the following reasons:
To fix a broken smile
As a confidence boost
To offer self-assurance in pursuing a new career move
To mark a big occasion such as a wedding or a milestone birthday
For health reasons
To relieve eating difficulties
To improve the aesthetics of a smile
To boost your overall health and wellbeing
To address the impact of an accident or sports injury.
So, for those of us who never had orthodontic treatment when we were younger, but have unsightly gaps, teeth that are overcrowded or even trouble eating and speaking – or we may have reached an age where we have the time, money and inclination to invest in a smile makeover – orthodontic treatment ticks those boxes.
Dr Neil Counihan is an internationally recognised specialist in orthodontics and known for his 'face driven' treatments and as a thought leader in 'the art of orthodontics'.
He says: 'I see lots of people who are unhappy with their smile or have had orthodontic treatment already and the teeth moved back or relapsed because they failed to wear their retainer.
'Whatever the reason, more and more people are seeking teeth-straightening solutions because they can afford it. They may be getting married, looking to further their career or are inspired to improve their appearance because of others having treatment. Certainly, braces are now more affordable, faster and more discreet – even invisible – which all adds to the treatment's appeal.'

What age is best for Orthodontic Treatment?
Whilst the rule of thumb is the earlier the better – i.e. in childhood when we have lost all our baby teeth – adult braces are booming in the UK and for all ages, from our early 20s to beyond retirement.
And the pandemic has fuelled our desire for straighter smiles. According to statistics from the British Orthodontic Society, 60 per cent of orthodontists have seen a larger than anticipated interest in teeth straightening – a phenomenon nicknamed the 'Zoom Boom', so-called because it is thanks to the time spend on video conferencing calls that have made us all more aware of the quality of our smiles. This surge has meant 84 per cent of orthodontists have seen an increase in adult patients with most (88 per cent) falling into the 26-55 age bracket and most likely to be female (80 per cent).
With numerous lockdowns, the limits on socialising and the requirement to wear masks, the pandemic seemingly proved the perfect time for many of us to consider treatments that involve visible teeth-straightening appliances.
Some dentists have found that people have wanted to make the most of the 'working from home' scenario and have chosen to straighten their teeth before returning regularly to the office. They may have been thinking about changing their smile for a while and are seizing the opportunity with more flexible working arrangements allowing them the time to factor in regular orthodontic treatment update appointments.
For those who may feel uncomfortable wearing traditional fixed braces – or 'train tracks' as they are commonly known – today's more aesthetically acceptable options, such as clear brackets, removable aligners or near invisible braces placed behind the teeth (lingual braces), offer a more acceptable solution.
Orthodontic treatment is now much more discreet and increasingly affordable – and more accessible, too, with many dental practitioners offering teeth-straightening systems alongside general dentistry.


Who can carry out Orthodontics?
Teeth-straightening can only be performed by dentists and dental care professionals who are registered with the General Dental Council, the body that regulates dentistry in the UK.
Dentists and orthodontists invest in high-level training so they can align teeth safely and effectively.
An orthodontist is a dentist with additional training who specialises in aligning and straightening teeth. However, more and more general dentists are comfortably offering orthodontic systems in high street dental practices – so the answer is, any dentist can carry out orthodontics so long as they are confident and competent enough to do so. Worth noting, however, is that only those registered on the General Dental Council's orthodontic specialist list can call themselves a 'specialist orthodontist'.
More recently, DIY braces have become widely available and hugely popular in the UK, with many online companies offering cheap adult braces remotely, including 'direct-to-consumer' orthodontics using clear aligners.
However, DIY braces are considered a dangerous 'quick fix'. This remote provision, whilst low in cost, comes with a high price tag tour health and can lead to irreversible damage to our mouths, often only providing a short-term solution to alignment issues without any long-term guarantees of a healthy, straight smile.
The General Dental Council, that regulates dentistry here in the UK, maintains that orthodontic patients need to be fully assessed by a dentist.
This means that before you even commit to tooth straightening, a trained dental professional should examine you face-to-face to make sure your teeth and jawbones are healthy enough for tooth movement.
You will also need regular check-ups with the dentist or orthodontist to see how your treatment is progressing.
The British Orthodontic Society (BOS) warns that in line with current authoritative clinical guidance, and orthodontic training, clinical judgements about orthodontic treatment must be based on a full face-to-face assessment of the patient's oral health.
It is also vital that you ensure you know the name and registration number of the dentist who is responsible for your care.
Health watchdog, the Care Quality Commission, now demands that anyone offering orthodontics needs to be registered with them and open to inspection in order to lawfully treat anyone using adult braces.
Therefore, if you are seeking orthodontic treatment, you should speak to a dentist or orthodontist first.
Ask them to share some photos of patients they have previously treated using adult braces
You can find impartial advice about your choices regarding adult braces here
Anybody practising dentistry while not registered with the GDC could be subject to prosecution for illegal practice.
In most cases, adult braces are not available on the NHS and orthodontic treatment is not covered for over-18s. However, many dentists and orthodontists offer interest-free payment plans to help us spread the cost.
Comparethetreatment.com offers unbiased information about the extensive suite of orthodontic treatment options to help you on your treatment journey. From early research through to booking a consultation and beyond, you can also check out our real-life patient experiences as well as the dentists and practices that offer orthodontic treatment.


Checklist when choosing who will straighten your teeth
Are they a qualified dentist or orthodontist registered with the General Dental Council (GDC)? You can check here
Do they offer a face-to-face consultation, full examination and orthodontic assessment at a clinic registered with the Care Quality Commission?
Do you know the name and GDC number of the clinician?
Do they have 'before and after' photographs of patients they have previously treated?
Will they discuss the pros and the cons of each type of adult braces and whether they are suitable for you?
Do they offer regular check-ups throughout teeth-straightening treatment?
What does Orthodontic Treatment Involve?
At the initial consultation, you will have a full examination, which will mean a dentist looking at your teeth, taking X-rays or images with a digital intraoral camera and making models of your teeth. Your dentist will advise what treatment is possible – and worth noting here is that not all orthodontic treatment systems suit everyone; short-term orthodontic treatments are focused on achieving limited objectives – usually straightening the upper front teeth in the smile line – and you may need more comprehensive treatment to address more complex misalignment issues.
Your treating dentist will draw up a treatment plan so you both know what to expect and when. You can then schedule in appointments and have some idea of how long treatment might take – although do be aware that sometimes treatment can take longer than planned.
The rapid development of digital technology has also created opportunities for virtual consultations, particularly appealing for those who want to access advice from a dentist or orthodontist in a way that fits in with their already packed schedules.
Digital services, including virtual consultations, are growing in popularity and sophistication. These innovative technologies and platforms for the initial meeting help to create a relationship, meaning we are better prepared to book an appointment in clinic – particularly helpful to those of us who may be nervous or unsure.
Virtual services are an effective and efficient way to present adult braces treatment options. In turn, patients can share with the dentist or orthodontist any objectives before scheduling the essential face-to-face meeting for a clinical examination.


These technologies now mean that without leaving the comfort of our own home, we can:
Upload a set of smile photographs
Tell the dentist or orthodontist what we are hoping to achieve
Receive a personalised overview of our oral health and possible treatment options via email within hours
Following a video consultation, we can arrange a no-obligation clinical assessment. During this appointment, the dentist will take some digital records of our teeth, complete a comprehensive oral health assessment and finalise our bespoke treatment plan with a discussion and treatment consent.
Digital consultations include SmileMate from Dental Monitoring, which uses patients' own photographs and a unique artificial intelligence software to generate an automated and personalised report and treatment introduction, that is verified and supported by an orthodontist or dentist.
Digitalisation within dentistry also means that dentists and orthodontists can ensure the most precise fit and design for any orthodontic appliance to give the highest levels of comfort and accuracy. They can also share with us simulations of the proposed outcome, which forms a key part of the case discussion and consent process.
Invisalign has its own ClinCheck software that not only offers 3D planning of all aspects of orthodontic tooth movement – from start to finish – but is also offers 'in-face' software, which means dentists and orthodontists can customise treatment plans according to an individual's smile.
Guy Deeming is a specialist orthodontist at Queensway Orthodontics in Billingham, Teeside, and a Diamond provider of Invisalign.
He has seen requests for digital consultations rocket in the past months.
He says: 'Since the pandemic, we have done more than 1,000 virtual consultations and it's a fabulous way to give patients an insight into of the type of treatments that might be suitable, as well as a broad understanding of what that treatment might involve.
'A digital consultation is no substitute for a formal clinic examination and treatment plan, which of course must take place prior to treatment. However, in terms of an introduction to your treatment options and your suitability for treatment and any high-level issues, then a digital consultation can be a very good alternative to a more traditional initial consultation or conversation.'
He adds: 'There are now a number of technologies available via some of the 3D intraoral scanners, which do away with the horrible, sticky messy impressions of old. These use digital technology to acquire a 3D image of your teeth that can then be used with some really impressive software to provide a visualisation of the outcome you might expect within minutes.
'Although it's not a guarantee, it gives you a powerful idea of the type of change you might be expected. We mustn't forget of course that great outcomes from treatment are the sum of the team who are planning, designing and delivering the treatment supported by the technology, the materials and appliances and not just about the appliance and the technology itself'.
Digital technology can also predict how long our treatment journey will last.
Guy says: 'With the Invisalign ClinCheck software, we can get a very good idea in terms of how many steps are going to be required to complete treatment. Whilst teeth move at different rates, we are now able to be much more informed when discussing treatment duration with patients, supported by the digital planning from the ClinCheck.'
Many of the digital changes dentists and patients are experiencing in terms of the patient journey have been accelerated by recent events and are now embedded at the heart of adult orthodontics.
Guy says: 'This digital revolution allows us to continue to provide really high-quality care and great outcomes for patients in a much more efficient and empathetic way to fit in with people's complex and busy lives. The digital patient journey in orthodontics has in the last 18 months been shown to be well accepted, to work according to the objectives set out. Overall this means that more patients can enjoy the benefits of healthy, straight teeth.'
Thanks to these advances in 3D imaging, the entire process of orthodontic diagnosis and treatment is more comfortable, quicker and more accurate than ever before.'
All braces work on the same physiological principle using gentle pressure to move your teeth and supporting soft tissue.
So, once you have made a choice and had your braces fitted, you need to revisit your dentist or orthodontist regularly.
Additionally, be sure to visit your dentist every six months during treatment as an orthodontist will not necessarily check for other problems.
Keep all appointments and, should appliances become loose or broken, get in touch with your treating orthodontist or dentist immediately.
If you opt for lingual braces (behind the teeth), clear aligners or braces that have tooth-coloured wires and brackets, they obviously won't impact too much on the way you look.
Your mouth may be a little tender at first – but a course of painkillers should help until the pain disappears – usually within seven days.


What do I need to do to keep my teeth clean wearing braces?
Whatever type of braces you choose, you will need to be meticulous with your dental hygiene throughout the day and we need to protect the appliance as well as and clean it thoroughly.
Brushing teeth is as important as ever – but be sure to concentrate on the area between the braces and the gums, where food may lurk and lead to bacteria and plaque build-up.
This can cause unsightly staining if not regularly removed – a bit of a letdown to find when you finally have your braces removed.
Plaque is invisible so just because you cannot see anything between the teeth and braces it doesn't mean there isn't anything there to clean away.
Award-winning dental hygienist and therapist Anna Middleton (aka @londonhygienist) works at Chelsea Dental Clinic in Fulham Road and Serene Dental in Knightsbridge, two practices that specialise in improving the aesthetics and health of our teeth.
She advises: 'Clean in between the teeth once a day with interdental brushes or floss. If you have the space, opt for the brushes and always use the largest size possible to maximise plaque removal. If the gaps are too tight, try floss. Be careful with dark-coloured foods, especially if you have attachments, as these can stain and avoid dark-coloured drinks with aligners, such as turmeric lattes, as they will discolour. Avoid sticky snacks like dried fruit as these can get stuck in the pits and fissures of the teeth and lead to dental decay.
'Removable invisible braces, such as Invisalign braces, help us to maintain good oral hygiene because we can stick to our routine without having to negotiate brackets and wires when cleaning our teeth.'
Your dental hygienist may recommend the small interspace brushes, such as those from TePe, to effectively clean between the teeth and the wire and brackets.
Often, patients who wear adult braces have to re-learn how best to brush their teeth while undergoing treatment.
Use a mirror to check you are not missing anywhere – and see a hygienist regularly who can help you achieve optimum oral health care while undergoing orthodontics.
Hard food can dislodge brackets or bands and damage wires. Avoiding nuts, biting on nails and pencils, drinks with high sugar content and cutting hard fruit into small chunks is advised.
Also, aim to avoid any food or drinks that contain sugar (natural or added). It's easy to snack, but regular grazing doesn't give the teeth time to recover from the sugar and acid attacks so be mindful of the effects.


How Is Treatment Carried Out?
There are many types of braces that move teeth incrementally into a more aesthetically pleasing and better functioning position by applying steady pressure that straightens crooked teeth.
Are you ready to Find a Practice?


What Type Of Braces Are There?

Removable braces
Simple treatment that only address the front teeth that show when we smile may be carried out with a removable brace. This is usually a moulded tray with wires and springs attached that gently move the teeth using gentle pressure and can be removed for teeth cleaning.
Find out more about removable braces
Fixed braces
A fixed brace (or traditional brace) are what people usually picture when talking about teeth-straightening treatment. This type of adult brace has brackets and bands that are temporarily stuck to the teeth.
A flexible wire joins all the brackets and allows the teeth to be moved. It is sometimes possible to change the way the jaws grow using a fixed brace. This works by using the power of your jaw muscles and can help with certain types of problem. Fixed braces are not always made of metal. Plastic and ceramic can be used, especially for adults.
However, although used for many years, technology means we now have more options when it comes to our choice of adult braces.
Find out more about fixed braces
Invisible braces
These are an increasingly popular option because they can be removed and are made of clear plastic so nobody needs know you are undergoing teeth-straightening treatment.
Treatment requires us to wear a number of aligners, or trays, over the course of time that are slightly different from the one before to incrementally and gently move our teeth into alignment. Each set is worn for two weeks before being replaced with the next one.
Ordinarily, the aligners should be worn for 22 to 23 hours a day for the best results. They can be easily removed for eating, drinking, brushing, and for cleaning in between teeth.
Find out more about invisible braces


How long does Orthodontics Take to Work?
You may have seen places advertising short-term orthodontics in up to six months. Did you know that the average time it takes to straighten your teeth safely is actually 12-18 months? All cases are different and yes there are certain mild cases that can be completed in six to nine months. Generally, with this type of treatment, it is only the front six teeth that are treated with braces – or the 'social six', those teeth that show when we smile. If you are keen on short-term treatment, it is important that you ask the clinician what result is actually achievable within this time frame so your expectations are fully managed.
Short-term orthodontics for most people will only produce a limited change to the teeth and the final result could be compromised. Six months usually isn't enough time to move a tooth and its roots into the right place. This usually means that the tooth may be more likely to move back into their original position once you have your braces removed. Lots of planning is involved to get the best result for you and the orthodontist usually has to consider your jaw, lips and facial profile when planning treatment, rushed treatment is not appropriate. Make sure you are comfortable and well informed when choosing to have braces.


What Happens At The End Of My Treatment?
Don't expect to be completely finished with the orthodontist – the recommendation now is that we should wear a retainer for life once the braces have been removed in order to keep the teeth in their new positions.
Your teeth and gums will be a bit sensitive at first, so do be patient. Your teeth will take time to adjust to their new position.
Hopefully, if you have done a good job at keeping your teeth clean, you will have healthy mouth, but do consider scheduling a post-orthodontic treatment hygiene appointment, as there may still be areas that you struggled to access and keep clean.


Will Teeth Straightening Treatment Hurt?
Your mouth may be a little tender when you first get them fitted – but a course of painkillers should help until the pain disappears and this is usually within seven days.
Darsh Patel is one of our orthodontic experts. He says: 'There is varying amounts of tooth discomfort associated with straightening teeth. Typically, traditional braces have thought to come with high pain levels. However, the newer technology braces have reduced the force levels considerably, making braces much more comfortable.'
It is generally accepted that Invisalign is a lot less painful than traditional but any discomfort, pain, or soreness that comes with wearing adult braces does subside over time.


How Long Will Each Visit To An Orthodontist Take?
Darsh Patel says: 'Brace adjustments at the orthodontist takes anywhere between 10 minutes to 30 minutes depending on the braces you are wearing.'
The answer also depends on your current dentition, how your orthodontist plans your treatment, and the type of orthodontic treatment you're getting –traditional or clear aligners and so on.
Although treatment time also varies between systems, you will need to make time every four to eight weeks for visits to your orthodontist if you wish your treatment to finish successfully on time. Throughout your orthodontic treatment, the orthodontist will adjust your brackets, answer questions and help check progress. These appointments typically take between 15-20 minutes to any up to an hour.
As time is precious in our busy lives, it is also good to know that there are fewer dental appointments needed for Invisalign treatment – you are given several sets of aligners at once, and you just need to pop into the practice check on your progress – and make any necessary adjustments – every few weeks.
How Successful Will It Be?
If you have chosen the right dentist for you using our clinic finder [link to pages] you should be on track to achieving a new straight smile.
How Much Does It Cost?
Costs vary and each system comes with a different price tag. You can browse our orthodontic treatment pages for estimates of each type of brace.

Can Orthodontics Damage My Teeth?
The actual process of teeth straightening cannot damage our teeth – but you will ruin a smile if you don't look after them properly during treatment.
Orthodontist expert Darsh Patel says: 'Orthodontics can be damaging in many ways when not done properly or not looked after properly. The most common of these is demineralistaion (marks) on teeth due to poor cleaning and a bad diet during brace treatment.'
So, whilst the braces themselves will not cause damage poor cleaning and too many sugary foods and drinks can cause permanent damage to your teeth. Hard food can dislodge brackets or bands and damage wires. Avoiding nuts, biting on nails and pencils, drinks with high sugar content and cutting hard fruit into small chunks is advised. But in our rush to straighten our teeth, let's not forget the importance of looking after the appliances during our treatment as well as the health of our teeth and gums.
We need to be especially fastidious (and extra careful) about interdental cleaning – brackets and wires are vulnerable to any heavy handedness so do speak with your orthodontist or their dental nurse about how best to approach your oral hygiene regime. There is a whole toolkit available to adult brace wearers when it comes to keeping the mouth clean.
Additionally, we need to be selective in what we eat and drink – avoiding anything that stains or hard foodstuff is a given, but what else do we need to consider when it comes to braces, diet and improving our chances of improving the aesthetics of our smile?
Comparethetreatment expert and orthodontist Runa Mowla-Copley says: 'Braces not only straighten teeth to create a more attractive appearance but also make for a healthier mouth. Aligned teeth are easier to keep clean and a healthy bite can protect our teeth from damage. Braces also help prevent tooth decay and other oral health problems.
However, looking after your brace is important, especially if you have a fixed brace. Excellent oral hygiene combined with healthy eating habits will give you the healthiest smile.
If you are following a balanced, healthy diet you can eat most foods the way you did before braces. There are certain foods that can damage or loosen your brace.
Top tips to healthy eating habits whilst wearing braces are:
Avoid foods, snacks and drinks that are high in sugar
Avoid foods that require excessive chewing (sticky foods, chewing gum and avoid hard foods (nuts, popcorn, French bread)
Avoid fizzy drinks – even sugar-free ones. Fizzy drinks are very acidic and can cause erosion of the enamel
Sticky, hard foods can break your brace, frequent breakages can sometimes mean your treatment may take a little longer.
She says: 'The good news is that by making certain modifications to your food chopping up hard foods like apples into small pieces or steaming carrots, for instance – you can continue to enjoy most food.'
Common foods to avoid include:
Ice
Corn on the cob
Whole apples (slice them)
Biting meat off ribs (cut meat off bone)
Cereals with nuts/granola
Popcorn (because unpopped kernels and husks stick in gums and breaks brackets)
Hard lollies
Toffee
Nuts (including peanuts)
Baguettes and hard rolls
Doritos
Pretzels
Chewing gum (can distort wires)
Any whole, hard fruit or raw veggies (make sure you cut it first)
Pizza crusts.
Undergoing any orthodontic treatment – whatever the system – requires us to be hugely meticulous with our dental hygiene and we need to protect the appliance as well as our teeth – clean both thoroughly.
Be selective in your diet because any breakages may mean a delay in the treatment.


Do I Need to Have Teeth Removed?
Dr Andy Toy is a Platinum Elite Invisalign dentist and international clinical speaker. He says: 'It may be possible to correct your over-crowding without taking teeth out. However, you will need to make space straighten your teeth. You can make space by taking a tooth out, pushing the teeth out a little to the side or the front (making the 'arch' of teeth slightly bigger), or by making the teeth slightly narrower with a process called 'slenderising'. One of the great things about Invisalign is the ClinCheck Treatment Planning software. This provides a 3D image of your tooth movements from start to finish. The ClinCheck allows me to try different approaches to solving the problem of crowded teeth and compare them. For instance, sometimes it is quicker and more predictable to take a tooth out; other times it may be better to push the teeth out and apply slenderising. It also provides a very accurate measure of the amount of slenderising we need to do. I can then show the patient the different scenarios to help them make the best choice for themselves.'
Is Teeth Straightening Permanent?
Keeping your teeth straight after your braces are removed is vital and retainers are needed in most cases. In essence, no orthodontic treatment is a permanent fix. After your teeth-straightening treatment, the recommendation from orthodontists now is that you need to wear retainers for life in order to keep those teeth aligned. Retainers are fitted immediately after the braces are removed and can either be removable or fixed onto the teeth. Your orthodontist will explain which retainer is best for you. Sometimes you will be recommended to wear more than one type of retainer to reduce the chances of the teeth relapsing.


Dr Hanel Nathwani is one of Europe's leading Invisalign provider. He says: 'The greatest myths with retention is that the patient is okay to only wear retainers for 6-12 months. More than 70% of my adult patients had braces as a teenager and either didn't retain for long enough or their retainer broke and they didn't replace or repair this in time.
'Over time, teeth have a tendency to move towards the front of the mouth – medial drift – so this needs to be kept at bay with long-term retention. For this reason, I advise all patients that an understanding that retention isn't a short-term concept is more important than the process of straightening the teeth.
What is clear is that it is necessary to allow the soft and hard tissues to reorganise for several months post-tooth movement, which requires full-time stabilisation for the duration.
The need to preserve your newly straightened smile therefore is as important as the creation of it; you and your dentist or orthodontist have invested much time, effort and money in your orthodontic treatment, in which case you should be keen to maintain the results for as long as possible.
Retention is an essential part of all orthodontic treatment and is necessary to effectively preserve your new beautiful smile.


What are the Types of Orthodontic Treatment Available?
Ceramic Fixed Braces are tooth-coloured brackets that blend in with your own teeth colour, resulting in virtually invisible braces. By using low profile brackets and innovative injection-moulding technology, ceramic braces aim to create the greatest amount of comfort. Ceramic braces provide a smooth surface to ensure your mouth slides over each bracket and doesn't get caught on anything.
Ordinarily, orthodontic treatment with these braces can take anything from 18 months to three years. You will need to go for orthodontic check-ups every 4-8 weeks to ensure that everything is going well and your treatment finishes on time. Usually speech is not affected but your condition may require an expander appliance to be fitted in the roof of your mouth that can interfere with the way you speak.
Costs start around £2,000.


CfastSmileTRU offers a number of ways to straighten teeth. A gentle, minimally invasive short-term orthodontic treatment for adults, the three systems use sound clinical principles to straighten the upper and lower front six teeth.
CfastSmileTRU Clear Aligners are a series of digitally manufactured removable clear aligners with positioners designed to fit over the teeth and apply gentle forces to gradually move the teeth. Each aligner is worn for 22 hours a day for two weeks and are replaced with the next positioner to move teeth to the next stage of alignment. This step-by-step approach applies gentle forces to the teeth to minimises discomfort. The positioners are removable, so can be removed for eating, public speaking or just for a night out.
Cfast clear braces cost start at around £2500.
CfastSmileTRU Labial is an innovative cosmetic orthodontic procedure that straightens the front teeth, producing aesthetic results in as little as eight weeks. The system straightens the 'social six' – the teeth that show when you smile – in a controlled and predictable way. Difficult to see (unless people get really close), they will not affect speech or eating. Thin nickel titanium wires attached to tooth-coloured brackets are precisely placed onto your teeth gently move the front six teeth into alignment. It is more comfortable as well as faster – major considerations for those of us looking to improve our smile.
CfastSmileTRU Simple Lingual is an invisible brace and uses brackets positioned on the inside of the mouth to gently move and align the front four-to-six teeth.
The adult braces are attached to the inner surfaces of the teeth and straighten the teeth from the back – inside the mouth where they cannot be seen and are therefore less intrusive.
Clear Braces are a simple affordable series of clear positioning trays, which gently guide teeth from their present to the desired position. There are a number of systems that offer clear orthodontic solutions.
ClearCorrect is a popular straightening system manufactured and developed in Texas, America. A straightening system with invisibility and removable features, many are unaware of those wearing these aligners, and therefore ClearCorrect is suited to those who would like a less, more discreet solution to the traditional approach of visible, wired and fixed braces. A series of aligners will be customised to apply pressure to the targeted areas and the alignment procedure is commenced. Process will be recorded and analysed. This treatment is unique to the patient and therefore every ClearCorrect journey is different in terms of alignment approach, and timings. It is recommended to wear your aligners for at least 22 hours per day. Cost will be largely dependent on the individual and complexity of the case. This is something that can be discussed on consultation with your dentist.
ClearCorrect costs start at around £1,800 to £3,000.


Damon Braces can be used for complex dental issues, quickly treating problems such as over, under or crossbites. Damon Braces use friction-free technology to offer a faster, more pleasant tooth straightening experience. Damon Braces are different in that they use a slide mechanism to hold the wire in place, enabling the teeth to move freely rather than restricting them. Without the elastic or metal ties it is much easier to maintain good oral hygiene during treatment and Damon Braces are easier to clean. As well as offering more freedom, Damon Braces have a subtle appearance and are made from transparent material and thin stainless steel. Depending on your preference you can choose Damon Braces that are made entirely from metal, including those from brands such as Damon Q, or more transparent versions such as Damon Clear. Damon Braces can be used for complex dental issues, quickly treating problems such as over, under or crossbite. Typically, Damon Braces cost start at around £3,000, depending on the severity of your case.


Fastbraces are a high-performance fixed bracket system that delivers the results of traditional braces with a modern take on the process. There is an option for clear ceramic brackets to ensure discretion.
Comfortable and gentle, they move the tooth roots with lighter forces than traditional braces and with fewer wires and adjustments. They are an effective treatment for several dental issues including:
Misaligned or wonky teeth
Crowded teeth
Gaps between the teeth
Issues with a bite.
Fastbraces cost starts from £2,500.
Incognito braces are, as the name suggests, invisible. They are custom-made to suit each individual and are typically made of cast-gold, which are then fitted to the inside surface of the teeth. Incognito braces are a popular choice for those that don't want their braces to be visible as they provide a discreet option while still offering the precision of a traditional, fixed brace. Incognito braces are suitable for all age groups that want to straighten their teeth and correct misalignment. Treatment may take up to two years but this will vary depending on each individual case and in many cases an improvement can be seen after just a few months. Treatment costs for Incognito braces start from around £3,000 per arch, but the total amount can vary depending on individual needs.
his aligner is removable and can be used either as a standalone treatment to straighten the front teeth or as a solution prior to other cosmetic treatments, such as bonding or veneers. While the appliance isn't invisible, as it has mental components, it is discreet and not as obvious as other teeth straightening options. The Inman Aligner consists of nickel titanium coil springs, this leads to gentle force being applied over time that guide the teeth. The Inman Aligner is able to provide quicker solutions because the force applied is active over larger areas than normal. This means that treatment time can be drastically reduced. If you are suitable, an impression of your teeth will be used to create a custom-made aligner that a dentist will then fit and show you how to remove. The device should be worn for between 16 and 20 hours every day and regular checks will be needed to check the progress.
Cost of treatment with an Inman Aligner can start from £1,200 but the total cost that you pay will depend on the extent of the treatment needed and the number of visit your individual case requires.
Invisalign
Unlike fixed orthodontic treatments where metal or ceramic 'brackets' are cemented to the surface of the teeth and wires run between them, the Invisalign system works by repositioning teeth little by little, using a series of custom-made transparent plastic 'aligners' that are to teeth what contact lenses are to the eyes – corrective yet imperceptible. Similarly they are tailor-made to each person's prescription so that they fit perfectly and correct the alignment of the teeth over a period of months. They are changed in two weekly increments to an aligner of a slightly different shape and size, moving the teeth little by little towards their final desired position.
The Invisalign aligners are worn for an optimal period of 22 hours a day, but because they are removable wearers can take them out for short periods, including when they want to eat or drink.
However, most people report that after a few days they forget they are wearing their aligners and they have little impact on their lifestyles, allowing them to indulge in sports, play wind instruments, sing or speak in public – all of which can be difficult for fixed brace wearers. It also makes Invisalign a desirable option for adults, rendering it acceptable to undergo orthodontic treatment imperceptibly and comfortably while they are working. The app – 'My Invisalign Smile' – works as a companion to support anyone undergoing Invisalign teeth straightening, and features a number of functions that make keeping track of their orthodontic treatment easier, as well as interesting and fun. The app's image function includes a built-in guide to allow users to capture consistently positioned camera shots of their face, their smile and their teeth as they transition towards their final, corrected position. These shots build up into a gallery that also allows you to see exactly how your new smile is taking shape.
There are various treatment options with Invisalign but generally can treat:
Generally straighter teeth
Crowded teeth
Overbite
Underbite
Crossbite
Gap teeth
Open bite.
Also good to know is that thanks to advances in the Invisalign system, some Invisalign UK providers can offer one-week aligner wear instead of the previously recommended two-week changes, which means shorter treatment time – up to 50% faster. This can make them the fastest invisible aligners.
So, if you are looking to make a change in the appearance of your teeth before a wedding or another milestone event, it may be possible to have straighter teeth in time for the big day. Your first step would be to consult an Invisalign provider closest to your home or work, who can advise you about the most suitable options, as well as treatment times.
With Invisalign, most people report that after a few days they forget they are wearing their aligners and they have little impact on their lifestyles, allowing them to enjoy sports, play wind instruments, sing or speak in public – all of which can be difficult for fixed brace wearers.
There are many Invisalign before and after photos showing results using these invisible braces, as well as Invisalign reviews that are accessible online should you need inspiration.
Invisalign Lite is designed to treat those of us who need moderate correction to minor teeth-straightening issues, such as badly positioned teeth, slight overcrowding, poor alignment between upper and lower teeth or tiny gaps between your teeth.
It uses fewer aligners in a shorter treatment time – usually up to six months.
The cost of Invisalign treatment is determined by your individual needs.

In-Line
In-Line straightens teeth discreetly using clear plastic removable aligners that are custom-made to fit your teeth. Even before starting treatment, your dentist will be able to show you some 3D images showing how your teeth will look after alignment. The treatment consists of a series of between 4 and 10 nearly invisible, removable aligners. Each one is worn for a period of 4-6 weeks for approximately 20 hours per day (they can be removed when you eat or when you clean your teeth). Changing to the next aligner has a similar effect to a dentist or orthodontist tightening the wires on a traditional orthodontic appliance — little by little your teeth are guided into alignment.
The clever thing about In-Line clear aligners is that they are made of a twin layer clear plastic. The inner layer feels 'rubbery,' which means that they feel very comfortable to wear. In addition, they also cling to the teeth by themselves, without the need for composite attachments or anchors used by almost every other orthodontic aligner system. Attaching composite anchors is time consuming and their removal can damage tooth surfaces. The cost of In-Line treatment varies according to the degree of severity of misalignment. It usually ranges from £1,500 to £3,500.
Lingual braces are hidden on the back surfaces of the teeth and straighten the teeth from the back. An impression of your teeth is taken and then sent to a laboratory where brackets can be made that are a custom fit to your mouth. The turnaround time for this process is around six weeks. Once the customised brackets are made, the orthodontist can secure the braces to the back surfaces of the teeth.
Lingual braces are much the same as fixed wire braces, applying continuous pressure to slowly move the teeth into the desirable position. Treatment time for this is varied, and can take between 18-36 months depending on the severity of the teeth or jaw misalignment.


Six Month Smiles can provide fast and efficient treatment for those who want quick results in correcting dental problems. The orthodontic treatment focuses on aligning the teeth that you see when you smile rather than the whole set of teeth. Six-Month Smiles uses tooth-coloured brackets and wires to re position the teeth. If you choose to have the Six-Month Smiles treatment it will begin with the dentist taking an impression of your teeth. This impression will then be sent to a laboratory to create custom brackets for your teeth. The brackets are then fitted to your teeth and will work to realign your teeth. In order to work effectively, the wire will need to be tightened every four weeks by a dentist who will also assess your progress. Typically, the treatment is completed within six months but this isn't always the case and the total time will depend on each individual. Some may find that their treatment is completed just four months after the brackets have been fitted while others may need to continue treatment for a longer period of time.


Smilelign is a clear orthodontic system that uses innovative technology to create clear braces that are virtually invisible, allowing you to straighten your teeth without anyone knowing. Made from a clear plastic that sits over your teeth, they are removable, meaning that you can eat what you wish and easily clean teeth, too. Using specialised software, gradual changes are made until your future smile is complete. Your finished treatment plan is sent to your dentist.
Your second appointment is used to show you what can be achieved, as well as for you to try your pre-aligners – aligners that are just as your brace would be, but without the pressure used to move teeth. This is for you to check you're happy with the treatment. Once approved, your aligners are custom-made to fit your teeth perfectly. Each one is worn for three weeks and is marginally different to the one before – gently moving your teeth into their final position.
RXaligners are tailor-made aligners that fit over your teeth and will move the teeth into a straighter position over time. The clear trays can be removed and are used to straighten teeth and act as a great alternative to conventional metal braces while achieving the same results. Each aligner will only move your teeth a small amount and a new aligner is needed every two weeks to achieve a gradual but effective solution. The aligners are created to match your dentist's prescription using digital technology advances. The length of time the treatment takes varies, with some completing the treatment in just three months and others in 12. RXaligners need to be worn for at least 20 hours a day to be effective. RXaligners suit those of us who have already received orthodontic treatment and are looking to make minor corrections to our smile.
As they are removable, it's still easy to brush and floss so RXaligners can help keep your teeth and gums healthier because they are easier to clean – and, if you grind your teeth, RXaligners can help prevent wear. They are also comfortable and less likely to cause irritation to the gums and cheeks than alternatives.

What are the next steps?
Your next step should be to talk with a dental professional to discuss which form of adult orthodontics you both feel is the correct method to help you achieve your goals.

Find a local dental practice for Adult Orthodontics

This guide was updated on 2nd September 2021.
Related Treatments
Similar Articles