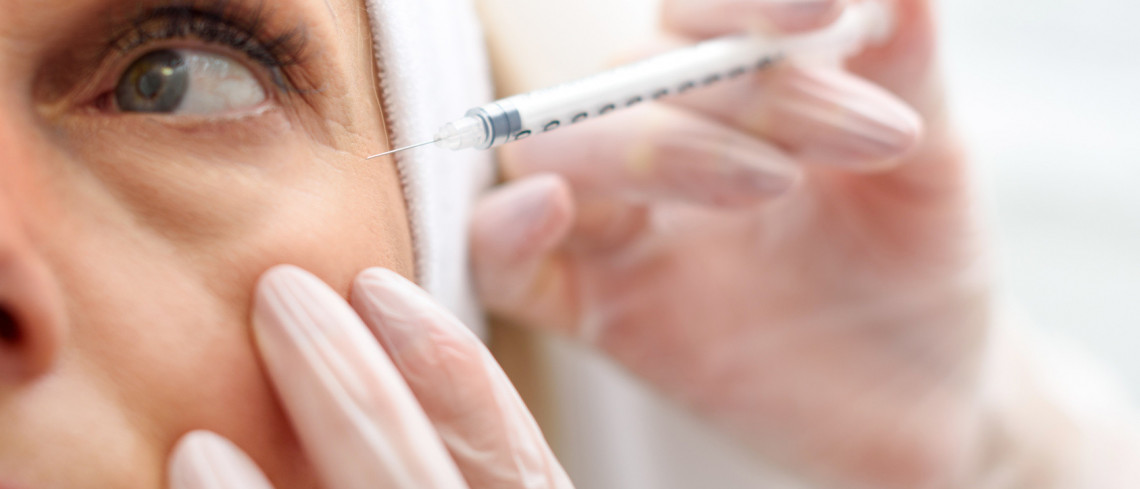 A plastic surgeon has highlighted the dangers of dermal fillers when in the hands of beauticians.
Simon Eccles is a consultant plastic surgeon based in London and a member of British Association of Plastic, Reconstructive and Aesthetic Surgeons (BAPRAS).
His letter to a national newspaper coincided with the fourth anniversary of the Keogh report on the regulation of cosmetic procedures.
He comments in The Guardian: 'As an NHS reconstructive surgeon, I am frequently called on to fix the mistakes of unqualified beauty consultants.
Understanding the intricacies of facial anatomy and physiology has taken me half a lifetime of rigorous medical training to master. Yet flimsy regulation means an individual can jump on to YouTube, watch a couple of "how to" clips, order supplies online and set up as a bona fide consultant.'
He believes regulation is key – and should go further than GMC guidelines, with interested parties actively discouraging those considering dermal fillers away from beauty salons and towards practitioners who have the appropriate training.
The Keogh review, led at the time by NHS Medical Director, Professor Sir Bruce Keogh, looked at how to protect patients and tackle unsafe practices in an industry believed to be worth £2.3 billion a year.
Relevant recommendations to encourage a successful and safe industry included:

Making all dermal fillers prescription only
Ensuring all practitioners are properly qualified for all the procedures they offer. This needs to include all people from cosmetic surgeons offering breast enlargement through to people offering injectables, such as dermal fillers or Botox.


From this weekend, any healthcare professional offering non-surgical treatments such as
fillers,
in Scotland should be registered with Healthcare Imrprovement Scotland, with penalties including fines of up to £5,000 and up to three months' imprisonment.
However, the new rule fails to not include services offered by non-healthcare professionals such as beauticians and hairdressers.
The changing perception of beauty all over the world is demanding the increased use of dermal fillers and other facial injectable – and it seems we are opting for non-invasive treatments rather than consider surgical solutions to sagging skin and wrinkles.
According to the British Association of Aesthetic Plastic Surgeons (BAAPS) annual audit, the number of cosmetic operations carried out last year fell 40% to a near-decade low from a record-breaking high in 2015.
However, it isn't just because we're strapped for cash – some experts suggest there is now a move towards less obvious and more subtle treatments, with social media offering us much access to information about celebrity treatment choices.
Dermal fillers are increasing their remit when it comes to cosmetic procedures.
If carried out by an experienced doctor, dermal fillers can even be used to upturn a hooked nose as well as smooth out nasal deformities and correct asymmetries, depressions and contour irregularities.
Find a safe, qualified dermal filler practitioner near you
Related Treatments
Similar Articles