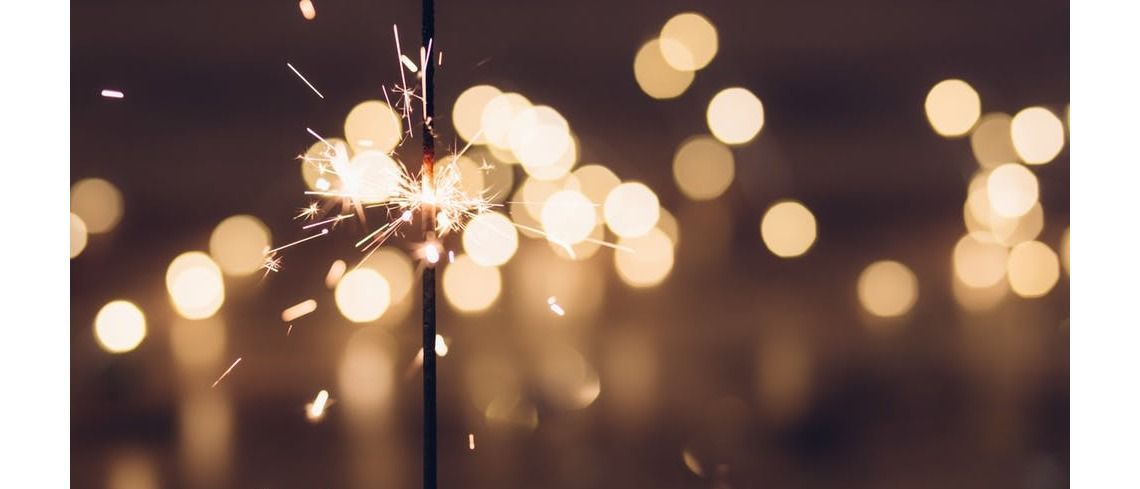 If you're considering going sober for the first month of 2023, you will not be alone – and there are many benefits to be had by doing so.
Ditching booze for January has now become a bit of a tradition, with many Brits looking to kick start their next 12 months with good intentions.
in a nutshell, Dry January is upon us – a campaign to encourage everyone to ditch alcohol post-festive celebrations.
Organised by Alcohol Concern, we can sign up and commit to no booze for the 31 days of the darkest and longest month.
It proves as a reminder about why we drink it, what it does it and how we can reduce the harm it can cause.
But the benefits also mean no hangovers, maybe a reduction in our waistlines and a replenishing of our wellbeing inside and out.
Did you know, for example, that alcohol is a diuretic, which means it dehydrates the skin?
Too much prosecco, too many G&Ts and more mulled wine that we'd care to mention and so on can deprive the skin of vital vitamins and nutrients, which means that, over time, it ages rapidly, becoming lined, dry and flaky and even leading to a bloated appearance as well as broken blood vessels.
And, according to experts, it can take our skin up to a month to get over a single hangover!
Research reveals more than 14 units of alcohol causes toxicity and immediate harm to a 40-plus woman's facial skin that is visible the next morning.
And it is not much kinder to those younger either – although they may recover faster, the ageing effects for women in their 20s and 30s can still last up to a fortnight.
Busy London aesthetician, Dr Rita Rakus, says: 'Alcohol consumption is a known cause of skin flare ups and can worsen existing skin conditions, such as rosacea and eczema. Alcohol dehydrates the skin and deprives it of essential nutrients that prevents skin feeling and looking fresh and healthy.
'Taking a break from drink will allow skin to get the nutrients it needs to stay looking healthy. Your skin also won't suffer any of the dehydrating consequences that accompany alcohol and so this should allow your skin to get the maximum benefits possible from the treatment.'
So, what treatments would she recommend to repair our skin in this cold and skin-damaging winter months?
She says: 'Here, at our clinic we offer several treatments which aim to rejuvenate, refresh and revive the skin.'
Highlights include:
• The HydraFacial simultaneously combines cleansing, exfoliation, extraction, hydration and antioxidant protection. It results in the skin feeling refreshed, clear and beautiful. The Hydrafacial, requires no downtime and there is no discomfort experienced.
• Ultherapy is a new type of non-surgical, non-invasive procedure for the face that uses ultrasound and the body's own natural healing process to lift, tone and tighten loose skin by stimulating collagen production, resulting in younger looking skin.
• ULTRAcel is the latest non-surgical skin tightening/lifting treatment. It tackles wrinkles and fine lines and also delivers impressive results on stretch marks, dark circle and acne scarring.
• The Oxygen Facial combines three elements to achieve instant and dramatic results;
1. Oxygen, under light pressure is applied to aid the delivery of age defying ingredients to the skin
2. The skin is then cooled which helps to calm the skin.
3. Hyaluronic Acid is added, which hydrates the skin, resulting in increased firmness, reduced appearance of fine lines and wrinkles.
And, to maintain the treatments, Dr Rakus suggests: 'A good skincare regime is essential to maintain the effects of any facial treatment. It is important to keep your skin hydrated, to prolong skin feeling plump and healthy. SPF is key in protecting the skin and exacerbating the results of any facial treatment. SPF application is a vital part in aftercare of any facial treatment. Make sure you use a high factor, broad spectrum SPF daily to protect your face and your body. There will be a range of products that will maintain results.'
Hydration
The Dr Rakus Sun Protection Factor 45 is an ultra-skin nourishing and anti-ageing moisturiser, providing all day hydration. Formulated with peptides and antioxidants, it tightens and firms the skin whilst encouraging cell re-growth and regeneration.
Dr Levy Switzerland supercharged Argan Cell Activ complex exclusively contains Argan CDV, the first plant-derived stem cell extract scientifically proven to boost the vitality of dermal stem cells – the source of skin's natural wrinkle fighting cells.
Alongside, use of the above products, she recommends following and keeping up with the treatment course, to see maximum results.
And when it come s to the best plumping treatment, Dr Rita Rakus's clinic offers a trio of solutions. They include:
• The HydraFacial treatment cleanses, exfoliates, extracts, hydrates and uses antioxidant protection, which makes fine lines less visible and naturally plumps the skin.
• The Ultherapy treatment stimulates the growth of new collagen, which gradually strengthens and tones the skin from within. Ultherapy uses time-tested energy of ultrasound, which stimulates the deep structural layers of the skin, which achieves a plumping effect.
• Dermal fillers can be used to plump up your skin, smooth wrinkles and fill out deep lines, ideal for patients who have fine or superficial lines that give them a 'tired' look.
Dr Rakus says: ' Having treatments, in January when alcohol consumption is at a low will help to maintain the skin's nutrients and level of hydration. This will allow for the best results.'
Updated on 4th January 2023