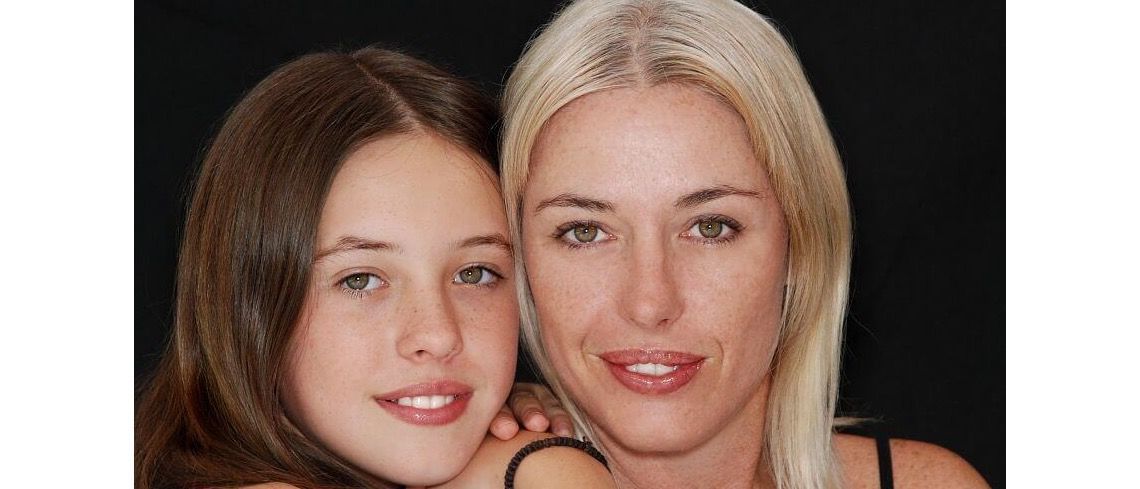 'I have my mother's double chin. Please help' – this is a familiar cry heard in cosmetic clinics up and down the country.
Genetics have a lot to answer for when it comes to our appearance – whether it's an overcrowded mouth, a gummy smile, large breasts, varicose veins or that dreaded double chin, we are all quick to blame our parentage for the aesthetic flaws that bother us.
Whilst thin waists and curvy figures, great skin and bright white teeth are much celebrated if they are passed down the family line, many of us often focus on the bits we don't welcome.

So, what can be done to transform the areas we're not loving very much?
Overcrowded mouth
If you missed out on having orthodontic treatment as a child, all is not lost – and it doesn't mean traditional wire and bracket braces either.
Adult braces are bang on trend and it's no big deal being seen out and about wearing braces – just take a look at the celeb pages!
Cfast, for example, uses clear orthodontic brackets and tooth-colored nickel-titanium wires.
But for those of us less bold, there are a number of options and some are so discreet, even your mother won't notice!
Not all systems are suitable for complex smile issues, such as severe overcrowding or misaligned teeth, so make sure you have a face-to-face consultation with a dentist who can advise on the best system for you.
Aligners offer a clear advantage and Invisalign braces can even treat more complex cases.
You can even track your development as your teeth move into line and see your straightened smile even before treatment begins, thanks to some amazing digital technology.
Teeth colour
Like hair, eyes and skin, the colour of our teeth can be hereditary. Tooth enamel has a natural tint, which runs in the family. Genetics can also affect enamel porosity – the more porous the enamel, the more liable teeth are to staining.
Whitening can enhance that to make teeth appear whiter. Teeth also darken with age so do your homework and consult a dentist who can advise what can be achieved. Take note, over-the-counter whitening kits do not achieve results that the teeth-whitening treatment at a dental practice can.

Breast augmentation
A recent study reveals that a total of seven genetic factors are significantly associated with breast size. Genes determine density and skin as well as shape and size and symmetry.
If you have any aesthetic issues regarding your breasts – which, incidentally, are influenced by genes from both sides of the family, our treatment pages explain all the procedures and match clinician with treatment.
Nose
You will have inherited your nose from your parents but a recent study suggests climate may also have had a part to play – narrow nostrils for cold, dry climates, for example. Whether it's a button, ski slope or Roman nose, there are surgical and non-surgical treatments that can address any flaws with which you are not happy.
Chin
Do you have a double chin inherited from a long line of relatives? You don't have to resort to surgery! Silhouette Soft is a non-surgical procedure that gently lifts saggy jowls, banishes turkey necks and even smooth out creases around the lips. The treatment continues to work up to three months so you will continue to see improvements long after the treatment is complete.
Skin
While genes as such don't actually cause skin conditions, such as acne, they do change the physiology of our skin in a way that makes us more likely to develop acne. Scientists have also found that, in the case of rosacea, genetics and environmental factors may contribute equally to the disorder. There are a number of skin treatments available but do speak to a clinician who can analyse the problem to discover which is best suited to you.


Related Treatments
Similar Articles