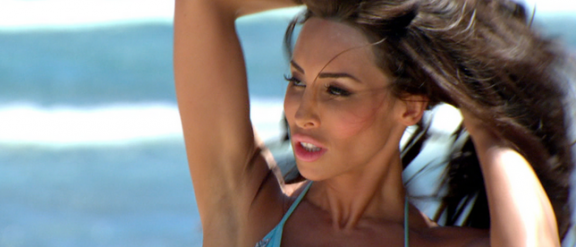 A glamour model who has spent a six-figure sum on cosmetic treatments has pledged she will continue to go under the knife.
Reality TV star Laura Summers hit headlines this week after she revealed she has spent around £155,000 on anti-ageing treatments.
The 32-year-old, who has appeared on Channel 4's Beauty and the Beast, has had six breast procedures and five nose jobs, according to the Mail Online.
She has also had lip and cheek fillers, lipo-freezing and chin and jaw contouring.
Laura, who has also starred in MTV's Ex on the Beach, had her first breast augmentation procedure when she was 18 years old following a period of bullying.
She described her first breast enhancement as 'amazing', saying that it not only boosted her confidence but also provoked positive responses from friends.
Laura was also encouraged to undergo further surgery as a result of online trolls, who began to target her on social media after her appearance on Ex on the Beach.
And she says more surgery spending is on the cards – revealing that she plans to have fat transferred into her buttocks.
Fat transfers are used by removing excess fat from one area of the body and transferring it to another in order to add volume.
Another glamour model famous for her love of cosmetic procedures has also been the subject of recent social media gossip.
Loose Women star Katie Price shared a video on Instagram this week of her most recent lip filler treatment.
The TV personality, who often documents her cosmetic ventures, can be seen talking into the camera and explaining how pleased she is with the results.
At the end of last year, the 38-year-old said she 'felt good' after getting a non-surgical bum lift – a procedure that erases cellulite without the need to go under the knife.
Also videoing the treatment, Katie can be seen lying down in her own home while a specialist carries out the procedure behind her.
She also opted for eyebrow and lip liner tattoos in December, which are designed to give the illusion of fuller eyebrows and a fuller pout.
Find a practitioner near you
Related Treatments
Similar Articles