A plastic surgeon, who works out of a hotel at Heathrow, is facing a case of negligence against him from a patient claiming to suffer depression following an alleged botched vampire facelift.
The surgeon runs his clinic at a five-star hotel and offers cosmetic treatments to tired-out travellers and worn out cabin crew and pilots.
According to The Telegraph, Dr Colin Lyons is accused of negligence after he allegedly failed to carry out a proper examination or act quickly enough when the treatment began to go wrong.
Penny Collins is suing Dr Lyons for £100,000 damages, claiming she was left suffering from post-traumatic stress disorder, anxiety and depression.
Dr Lyons received a warning from the General Medical Council following an investigation into Ms Collins' case, admits failing to obtain informed consent from Ms Collins and failing to take proper records of the procedure.
At a hearing in June 2013, the GMC ruled that Dr Lyons had failed to record Ms Collins' medical history, in particular her history of allergies. He also failed to record findings from his examination of her and failed to record the procedure he employed or the aesthetic agents he used.
The disciplinary hearing ruled that his conduct 'did not meet with the standards required of a doctor' and risked 'bringing the profession into disrepute'.
Dr Lyons was issued with a warning by the GMC, reminding him of the need to keep detailed records of all his examinations and procedures.
He was told he could continue to practice, but with certain restrictions, including the requirement to inform the GMC of his current employment and submit details any new post he accepts before starting work.
The GMC launched guidance on plastic surgery in April this year, that included pointers on giving patients all the time and information they need so that they can make informed decisions about procedures and taking into account patients' psychological needs when making decisions with them about treatment options.
The guidance was two-pronged and also offers patients tips.
This was summed up succinctly in their COSMETIC acronym that covers Consent, Openness, Safety, Marketing, Experience, Time, Information and Costs.
Patients are also encouraged to ask questions.
Before undergoing any cosmetic treatment, you need to understand:
• The options for treatment, the risks and the potential benefits
• Why a particular treatment is necessary and appropriate for you
• The consequences, risks and benefits of the treatment proposed
• The likely prognosis
• The surgeon's recommended option
• The cost of the proposed treatment.
As part of the consent process, you should also be given sufficient information regarding diagnosis, prognosis, potential material risks and benefits, likelihood of success and potential follow-up treatment as well as the alternative treatment options.
GMC guidance suggests doctors should 'share with patients the information they want or need in order to make decisions' so maximising your opportunities and your abilities to make decisions for yourself.
Ask an Expert
Find a practitioner
Related Treatment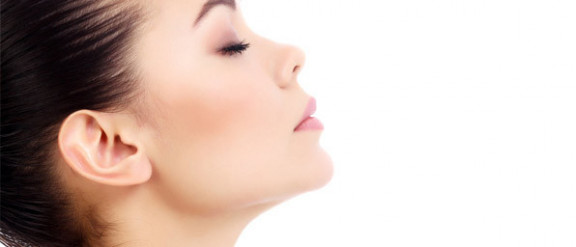 Similar Articles