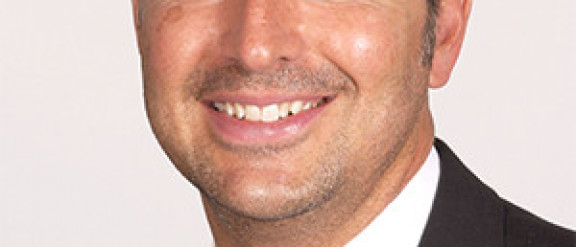 Greg Williams is a Plastic Surgeon specialising in hair restoration, here he shares with us his thoughts and some important things to consider when embarking on this procedure
Living in an image obsessed world.
If you have thinning hair at any age, it can have a very real impact on self-confidence, everyday life and interpersonal relationships. More men are opting for cosmetic procedures as the pressure to look good, driven by traditional and social media, increases.
Men are just as affected as women by losing their hair.
It is generally accepted that hair thinning is devastating for women. However many men are just as traumatised and having their hair restored can make an enormous difference to how they feel about themselves. We live in an image-driven society and men who lose their hair often feel that they are facing a culture of ridicule.
Hair loss isn't necessarily part of getting old.
It's important to remember that male pattern hair loss is not part of the ageing process — it's a medical condition that doesn't affect everyone. There are drugs that are approved for controlling the problem and hair transplant surgery is a very real treatment.
We have come a long way from the 'joke' perception of bad hair transplants.
Many patients still keep their hair restoration treatment a secret - there are even some men who don't tell their wives, children or colleagues.
But the more it's in the media — with personalities talking about it and the great results that can be achieved — the more on trend it has become. Successful high profile cases, such as Wayne Rooney, have fostered an increase in the number of men seeking aesthetic treatments to restore their hair. There is no reason why hair restoration shouldn't become as socially acceptable as having teeth straightened with cosmetic dentistry.
Travelling overseas for cheap hair transplant surgery is not always the 'easy option'.
In Turkey, hair transplant surgery is a booming industry and offered at a fraction of the price here in the UK. But, be warned — the quality of healthcare varies from country to country, as does regulation of clinicians. The rules in the UK are stringent and have recently been boosted by new cosmetic surgery guidelines from the General Medical Council (GMC). These are designed to apply to all doctors who carry out cosmetic procedures. When travelling abroad for surgery, language can be a barrier to the all-important open communication and aftercare is obviously tricky if the surgeon is in another country. There have been a number of cases involving horrific results from botched surgery, including poor hair growth, density and direction, wide strip scars, donor site depletion from graft over-harvesting and in the worst cases, skin loss from necrosis. Additionally, in Turkey, Follicular Unit Extraction (FUE) is the often the only donor harvesting option offered and, whilst it is certainly an excellent technique, it's not the best method for everyone. There is a likely going to be a generation of men for whom inappropriate large FUE cases have been performed, with aesthetic problems occurring 5-10 years after surgery. An ethical clinician here in the UK will look at the patients overall situation and base their treatment plan on what's best for the patient in the long term. Prior to choosing a clinic abroad, patients could consider having a consultation with a British Association of Hair Restoration Surgery (BAHRS) registered hair transplant surgeon for comparison.
You need to be able to trust the clinician and be confident in the cosmetic surgery they are offering.
If you are having a hair transplant in the UK, ask who the hair transplant surgeon will be and meet them prior to deciding on, or paying for, treatment. Check their qualifications and make sure they are registered with the General Medical Council. The three main qualities to look for in a clinician are:

Experience — can the surgeon demonstrate that they have practised this method of Hair Transplant Surgery for at least 5 years (the minimum time most surgeons take in higher surgical training to completion of specialist training in the NHS is six years). Make sure you get to see some credible before and after photos, or better yet, ask to meet someone who has had it done to see the results for yourself.
Reputation — what are their achievements? Are they a member of a professional hair restoration surgery organisation such as the British Association of Hair Restoration Surgery (BAHRS - www.bahrs.co.uk) or the International Society of Hair Restoration Surgery (ISHRS — www.ishrs.org )
Rapport — As with any cosmetic procedure, there needs to be a good relationship between patient and clinician. Honest and open communication is key to any successful treatment. Can you speak to other patients who have undergone the same treatment and can vouch for the care they were given?
There is a great deal of information about hair restoration surgery available on the internet, some of which is misleading.
Websites such as comparethetreatment.com offer safe, evidence-based advice from experienced clinicians. You can also find valuable patient advice from the British Association of Hair Restoration Surgery here http://bahrs.co.uk/patient-advice/