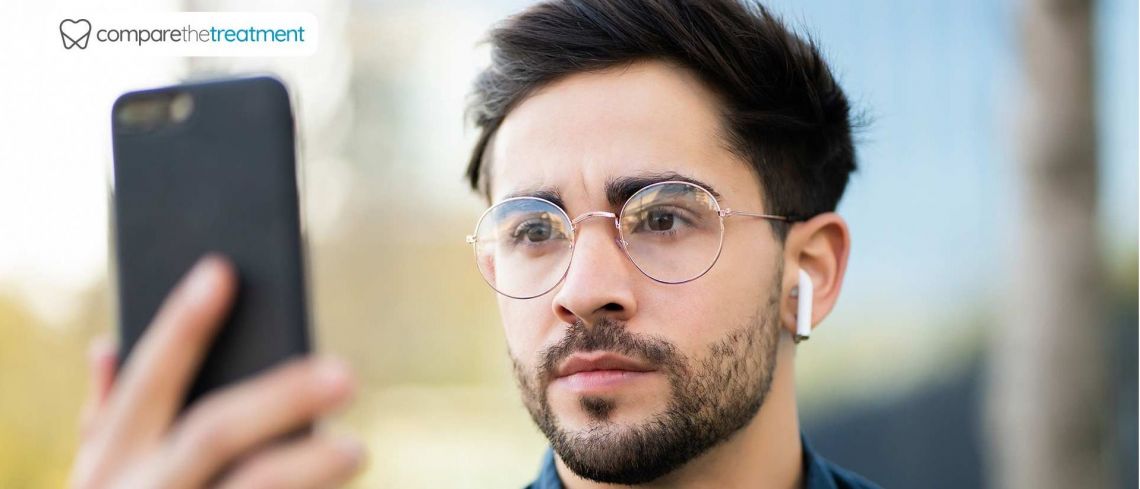 Gone are the days of 'unrealistic' cosmetic work. Now, clinicians are making 'face ID' promises to guarantee natural-looking treatments.
Cosmetic treatments are on the increase and, according to recent reports, the pandemic has only driven this demand. Patients are getting younger and enquiries are getting bigger.
Among this popularity is a growing interest in natural-looking and non-surgical treatments.
As a result, some experts are including a 'Face ID guarantee' in a bid to break down stigmas surrounding cosmetic treatments.

Subtle enhancements
Many are opting for procedures that offer soft, subtle touches, such as Botox and clear aligners.
In a report by Glamour Magazine, Mallucci London – an aesthetic clinic based in London – have launched a 'Face ID guarantee' alongside a number of its available treatments.
Essentially it is a promise that the patient will have only subtle enhancements, rather than more significant changes.
Ultimately, the results should be subtle enough that the patient's facial recognition technology should still work.
Dr Jana Vogt, a surgeon at Mallucci London, says it ensures people do not have treatments that change the face 'beyond recognition'.
Reform in regulation
This follows calls for improved regulation from the All Party Parliamentary Group on Beauty, Aesthetics and Wellbeing (APPG).
Last week they unveiled findings after a year-long enquiry into the safety of the UK's aesthetics industry.
Recommendations include compulsory training for all practitioners to avoid putting patients at risk.
Related Treatment
Similar Articles