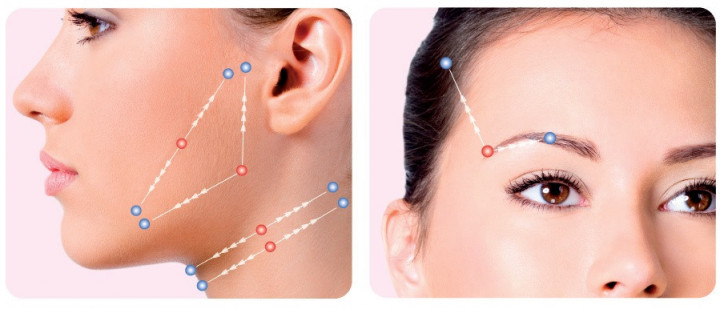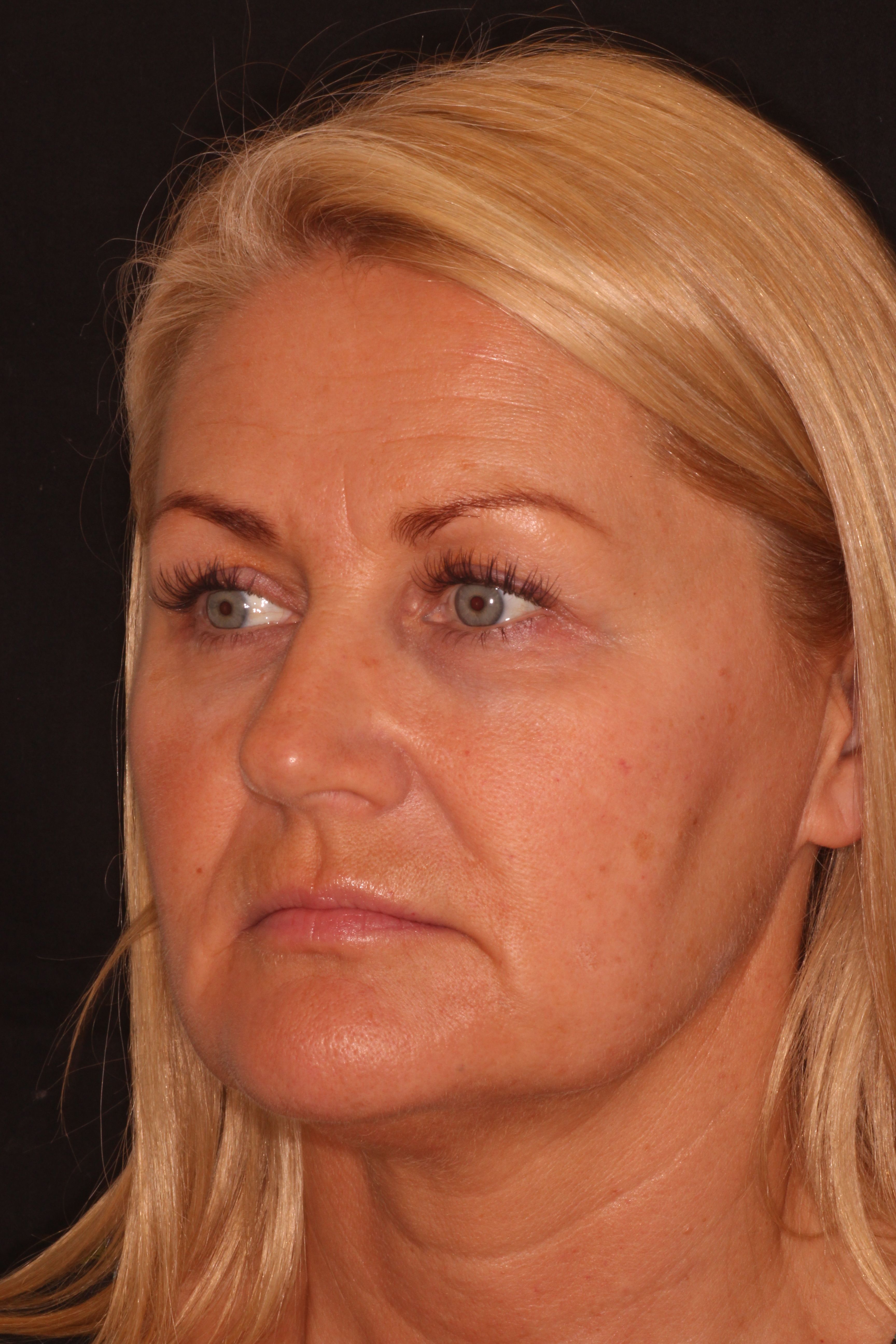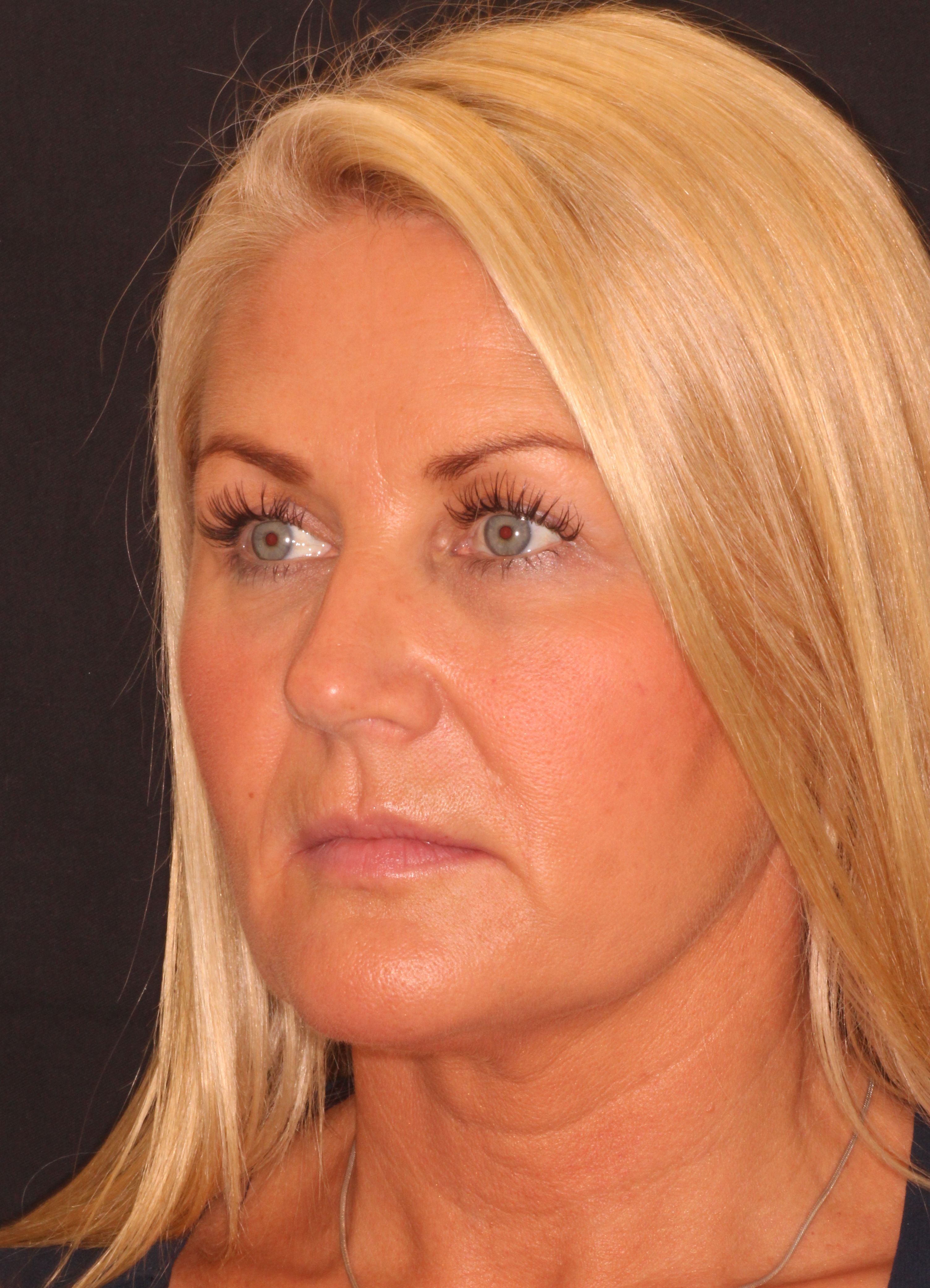 Facial aesthetics has come a long way since Dr Alastair Corruthers first introduced the use of botulinum toxin type A for reducing facial lines and wrinkles by relaxing muscle contractions in 1987.
According to the review of the regulations of cosmetic procedures by the Department of Health in 2013, the value in the UK of such procedures was worth £2.3 billion in 2010 and was estimated to rise in 2015 to £3.6 billion.
Dermal fillers have been used to smooth folds and wrinkles and, more recently, to restore lost volume due to breakdown of fat compartments in areas such as the cheeks.
However, although we have been able to give some degree of lifting by addressing specific areas of volume loss, we have not been able to address skin laxity, a common result of the ageing process. The only option to address this has been a surgical facelift, which of course results in more downtime and carries greater risk, as well as being more expensive than non-surgical options.
It is for these reasons that fewer people wish to consider this option and, indeed, there has been a recent decline in surgical cosmetic procedures compared to an annual increase in non-surgical options.
However, with recent developments of fine threads or sutures placed in the subcutaneous layer, we now have an option for addressing skin laxity without surgery.
The threads work by stimulating fibroblast activity to produce collagen around the thread, resulting in skin tightening.
According to Whatclinic.com, enquiries into thread lifting procedures increased by a huge 240% in 2015, making it the most rapidly growing non-surgical treatment.
This article describes a non-surgical option for facelifting using the resorbable Silhouette Soft Thread Lift.
Background
Threads were first introduced in the late 1990s and were barbed threads, which attached to the skin to create the lifting effect. One of the complications of the barbed thread was that the barbs could break off, resulting in a sharp raised area beneath the skin. Variations have since been introduced and complications have reduced considerably.
Silhouette Soft is manufactured in Michigan, USA and has been developed on the back of six years of experience in suspension sutures (the Silhouette Lift) used in aesthetic and reconstructive surgery in fields such as craniofacial surgery. Silhouette Soft threads were approved for use in facial treatment by the European market in 2012 – they are shorter, with less cones than the Silhouette Lift
and with no need to suture them to the skin at either end.
Technology
Silhouette Soft sutures are made of polylactic acid, a clear resorbable material and, unlike other sutures such as the PDO (polydioxanone) suture, they incorporate resorbable cones made of L-lactic acid (82%) and glycolic copolymer (18%). These components are particularly compatible with human tissues, are well tolerated and do not require any allergy tests (clinical trial performed on more than 4,000 patients).
Once the suture is applied in the subcutaneous tissue, the polylactic acid stimulates an inflammatory reaction, fibroblast activation and collagen production along the suture. The cones provide an immediate fixation of the overlying skin to give an immediate lifting effect. And the fibrous collagen capsule formed around the cones and along the thread increases the lifting effect.
Over a period of time the cones are gradually resorbed in eight to 12 months and the sutures in 18-24 months, resulting in a natural lifting effect to restore shapeliness to the face, which lasts for 18-24 months.
Applications for use
Silhouette Soft thread lifts can be used to address mid-face skin ptosis, loss of malar fat volume (anterior cheek), jawline ptosis (jowls), neck relaxation and brow ptosis.
However, it is not ideal for all patients, particularly with excessive skin in the mandibular region, associated with thick skin and hypertrophic type ageing, excessive skin due to advanced ageing, and very thin skin (especially with lack of fat tissue).
Treatment planning
It is important to assess each case in order to decide where and in which direction the skin needs to be lifted. This will determine the length of suture required and the type of pattern used.
The suture lengths are 10cm with eight cones, 16cm with 12 cones and 20cm with 16 cones. The cones are bi-directional with half the cones facing in one direction and the other half in the opposite direction. They can be inserted in a straight pattern, an obtuse angle or U-shaped pattern.
The straight-line suture is most suitable if, in addition to skin traction, an increase in the volume of the treated area is sought, thanks to the compression of adipose tissue. The angled sutures create lift in the direction placed.
Treatment procedure
Once the desired lift has been decided, the skin is thoroughly cleansed using an antiseptic solution and the entry and exit points are marked.
A little local anaesthesia is then used (0.1-0.2ml of lidocaine 1% with 1:200,000 adrenaline at each entry and exit point. The sutures are then inserted at each entry point and passed in the subcutaneous tissue under the skin to the exit points.
Once all the sutures are in place, the skin can be compressed and tensioned onto the cones, taking care to check that the same amount of lift is created on each side. When everything is satisfactory, the exposed part of the suture at each exit point is cut off by gently retracting the skin in order to trim the suture at a deeper level.
Postoperative care
After treatment slight oedema or bruising may occur. There may also be some depression or some puckering of the skin. These inconveniences will usually disappear a few days after treatment.
An antibiotic cream is applied to the entry and exit points. Ice may be applied to reduce any bruising and anti- inflammatory tablets may be taken in case of pain for two to three days if necessary.
Postoperative recommendations include the following:
• Keep the head elevated and sleep face up for the first three to five nights
• Avoid excessive facial movements while chewing, talking, yawning for a week.
• Wash and dry the face and apply make-up gently for five days
• Avoid sports, in particular contact sports, for two-three weeks
• Avoid facial massage and facial aesthetic treatments for three weeks
• Avoid dental surgery for three weeks.
Summary
With our increased understanding of the ageing process, we are now able to carry out facial rejuvenation in an increasingly sophisticated way.
When used in conjunction with other treatment modalities such as fillers to restore lost volume and contour and radiofrequency or micro-needling for superficial rhytids, thread lifts now provide the final treatment option to correct the results of ageing by dealing with skin laxity in a non-surgical way.
The Silhouette Soft thread lifting technique is a relatively straightforward procedure that gives an immediate natural lift effect and a progressive restoration of lost collagen. The patient can quickly return to normal social life and the effect lasts for 18 months or longer.
It is not uncommon for our clients to pull the skin of their lower face outwards and upwards and say: 'If only I could just have that.'
Well, with the Silhouette Soft thread lift, we can now go some way to achieving that and the results can be outstanding.
book a consultation with Dr Ian Hallam
Related Treatments
Similar Articles